Total War: China's Plan for India
Drones, biological weapons, fifth columnists--India must prepare for them all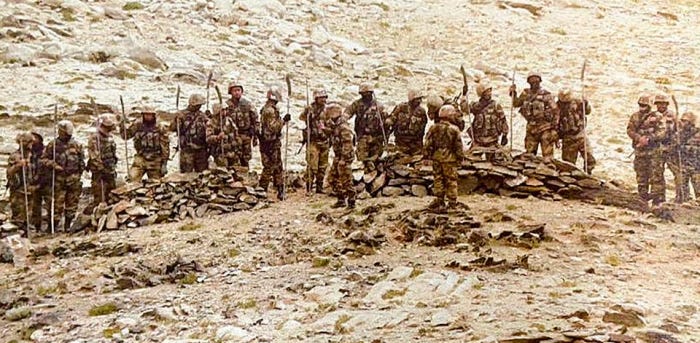 It is unlikely that there will be peace on the Indo-Tibet frontier any time soon, considering China's exaggerated notion of its own military prowess.
But the mighty People's Liberation Army was trounced in 1979 by battle-hardened Vietnam, and bested by India in Nathu La in 1967 and in Sumdorong Chu in 1987.
Given that track record, and the massive propaganda about superpowerdom that China has put out, it has to crush India in any armed clash.
As I said in a 3-part column, anything less than total victory would be loss of face for Xi Jinping and the PLA. There is some talk that Xi is already peeved at lack of progress and may go for a purge.
And it is not clear that China can in fact manage it, given India's mountain warfare capability. So there will be a lot of palaver, although I do not rule out war.
On September 10th, there were discussions between India's and China's foreign ministers, both of whom were attending the SCO Foreign Minister's summit.
It was an interesting day, sandwiched between 9/9, the anniversary of the day Ahmed Shah Massoud, Afghan national hero and military genius, was assassinated, and 9/11, when the World Trade Center was brought down.
Both by forces with strong ties to (some say incubated by) China's all-weather friend (and colony-in-the-making), Pakistan.
With past perfidy in mind, it was not wise to expect a breakthrough on 9/10. Yes, a 5-point agreement was signed.
But the usual Chinese practice is to treat these as merely inconvenient pieces of paper, to be ignored as expedient; this, nor other negotiations, will make a whit of difference.
The only Chinese document that makes any sense is this book, written in 1999 by two colonels, and treated as a de facto manual by their military.
So far as I can tell, it suggests the use of any and all weapons to wage war. These could include, in the US-China context, information warfare, space, cybernetic and quantum (physics- and encryption-based) warfare, and the lavish use of fifth columnists.
I would not put it past the Chinese to use chemical and biological weapons, or swarm-warfare using militarized drones. All of these are hard to defend against.
I would say India has its work cut out for it, and presumably has war-gamed scenarios incorporating unconventional warfare like this.
India must not judge, or plan against, China using its own standards of gentlemanly warfare. A few hundred years ago, Turkic hordes invaded India, and Indians were not prepared for the total-war nature of their blitzkrieg either. This cannot be repeated.
Propaganda is a major part of China's psychological warfare. Hence, as in the photograph above, Chinese troops attempted to swarm Indian positions bearing primitive weapons (along with assault rifles).
The point was manyfold: that they could even defeat India with barbaric weapons, not to mention their shiny new missiles, rockets, artillery, and other expensive kit.
And to remind India that with their primitive barbed-wire-wrapped clubs they killed 20 Indian soldiers in Galwan on a June night. (Of course, they conceal their casualties).
This sort of bravado was very much in evidence in the Global Times (where else?). What a great job Hu has! Spew nonsense all day, and get paid for it!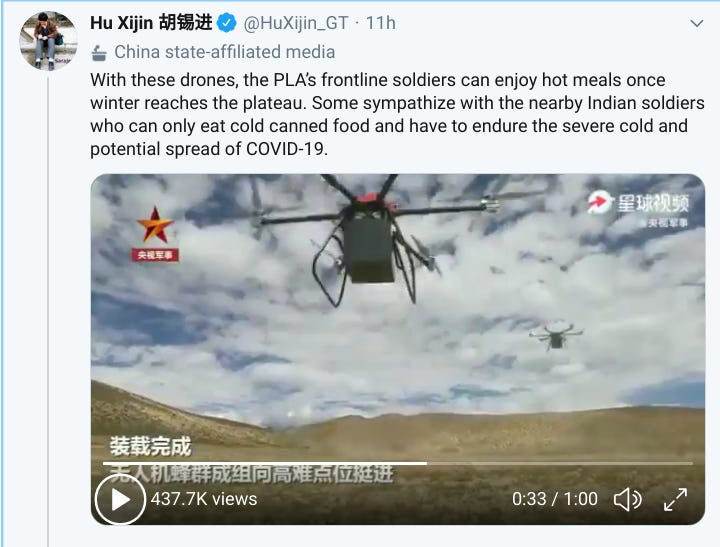 There is interesting subtext. There is a veiled threat about using drone warfare; another about using biological weapons (Wuhan Coronavirus/Covid-19 may be one).
It is said an army marches on its stomach. China's supply lines to Ladakh are stretched, and they may indeed have trouble feeding their troops. That might explain the focus on food, naturally phrased as touching concern about India's troops!
China is anyway a bit food-insecure, especially after a big swine flu epidemic. In August, the BBC ran a story about Xi Jinping declaring a war on food waste. Read that as concern about food supplies.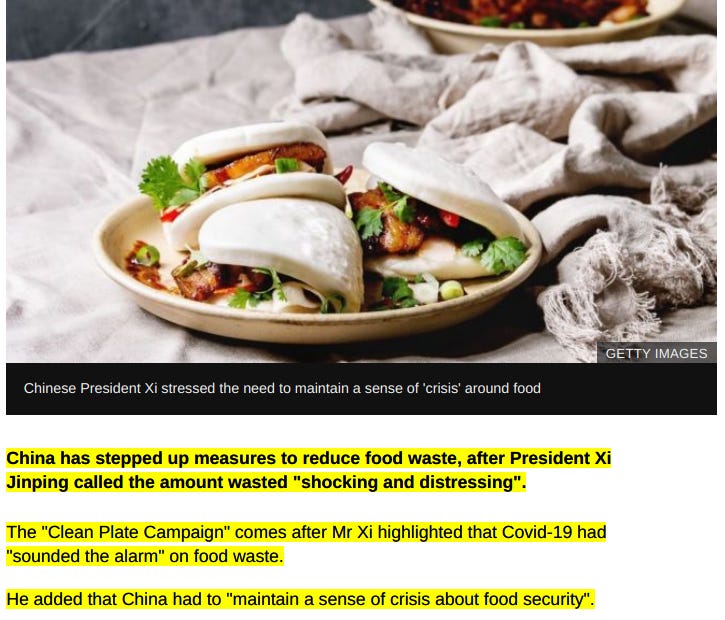 If you look at it dispassionately, this is the best time for China to attack India, as the economy has taken a virus-induced beating, as the NYTimes says. Conversely, a China that gets decoupled from manufacturing exports is likely to grow weaker over time.

Then there are the sleeper cells China has cultivated in India. As the US has found out, China poses a grave threat via so-called 'academic freedom'. Just this week, an urbal naxal from JNU was breathing fire against the government.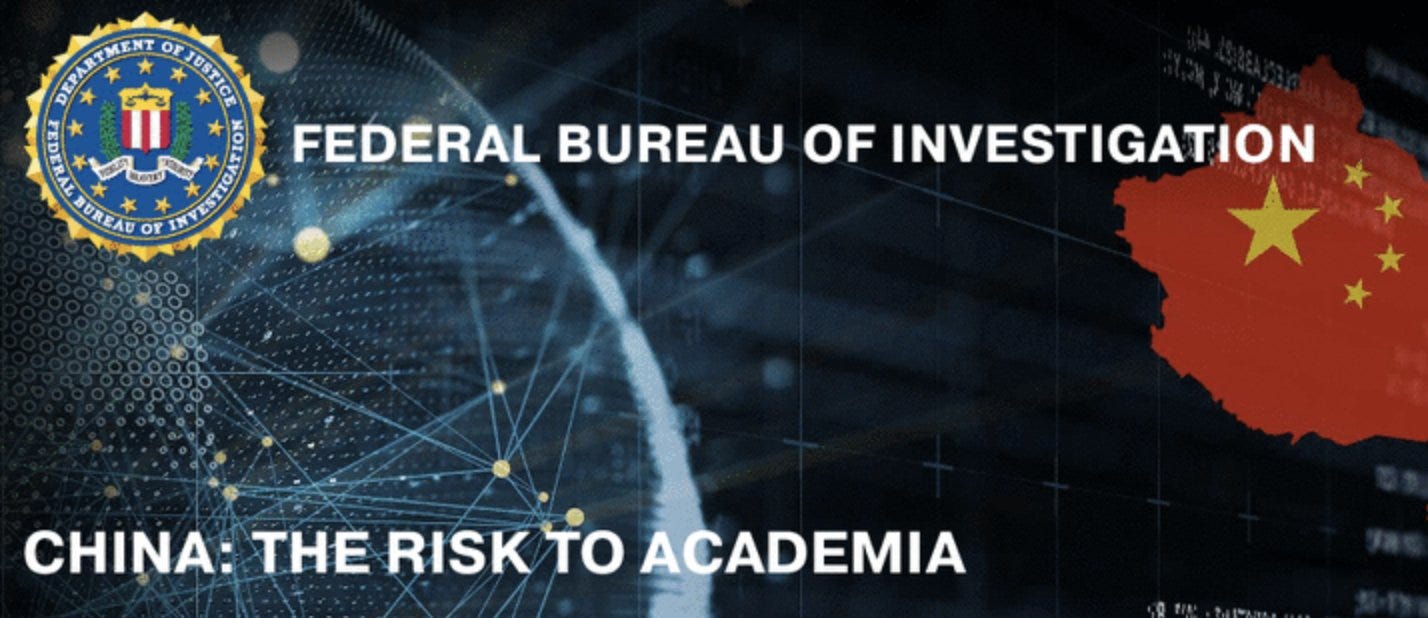 And there's more straightforward espionage. A Chinese national was caught with a fake Indian passport this month, according to India Today.

This is no ordinary man. India Today continues:

It is a safe bet that those Rs 1000 crores went into bribing bureaucrats to purchase Chinese goods (eg telecom gear), buying journalists/academics, and fomenting riots.
How does one respond to this whole panoply of tactical aggressions by China?
One answer is to respond to them with tit-for-tat. This is what happened in Ladakh, when Indian troops occupied the heights by stealth: a standard Chinese tactic.
Another would be cartographic aggression (see my recent article) and extravagant historical claims. Since China makes expansive claims to territory based on dubious assumptions, maybe India can do the same.
Is Tibet Indian territory? A reasonable historical case can be made for that; and for the fact that Chinese-occupied Tibet (CoT) is NOT Chinese territory.
Therefore India should start putting out maps that include Tibet as its own (and that too the original Tibet, which is more than 30% of the territory occupied by China).
India has no territorial ambition on Tibet, which is a sister civilization and an independent country in its own right. It is Indic: its script is Brahmi-derived, and its culture was largely built by monks escaping beheading at the fall of Nalanda.
Interestingly, it turns out that Chinese-occupied Xinjiang (CoX) was also historical Indian territory. Before Turkification, the Tarim Basin had Hindu and Buddhist culture.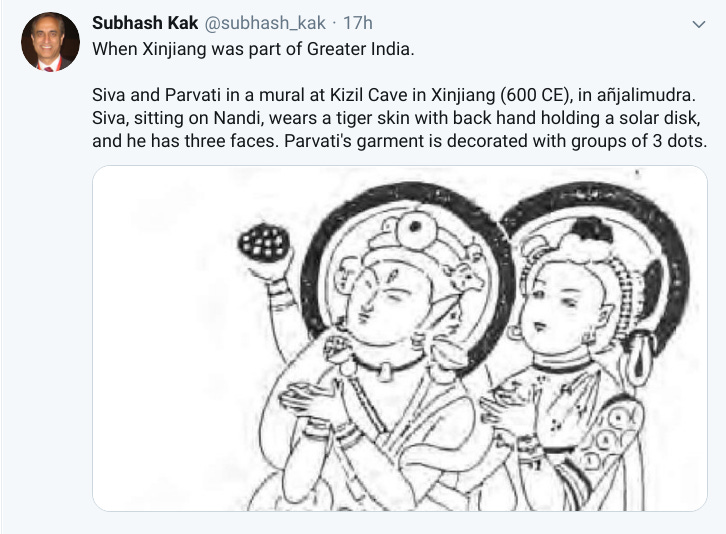 And China claims to be a 'near-Arctic' power. Well, India is a 'near-Antarctic' power, because there's nothing but ocean in between.
Indeed, there needs to be a multi-pronged response to the Chinese challenge, on the intellectual front as well as the military front.
In addition to the Quad to contain China, India should take its own steps—and it has pushed back on the Belt and Road Initiative firmly, and has led the world in banning dubious Chinese apps—to deter hegemonism.
As George Fernandes once said, China is India's enemy. It became so after it swallowed the buffer state of Tibet. It was a Himalayan Nehruvian blunder to sit back and do nothing when it happened. But it can be reversed, and very likely will be.
Can China win a war against us? That's possible: it depends on the terrain and objectives; but there is no reason for India to roll over and play dead. Make China pay a price that would be too high; deterrence is key.
September 11, 2020